September 20, 2017
What is DutyKid all about? Is Duty Kid a Scam?
If you are looking for a straight forward answer of query "what is Duty Kid", then let's reveal its reality, DutyKid.com is nothing than just another scam company which is opened by the professional scammer group who are scamming their affiliates with several other similar kinds of scam sites. Some of such sites are DutySet, DutySpace, DutyTrend, DollarsJet and so on. The only difference in these sites is their name and everything else like the website business model, website theme, pattern to scam people, WHOIS details, website hosting, script etc. all are exact. Now if you want to read more about this company then just go through our DutyKid review as below.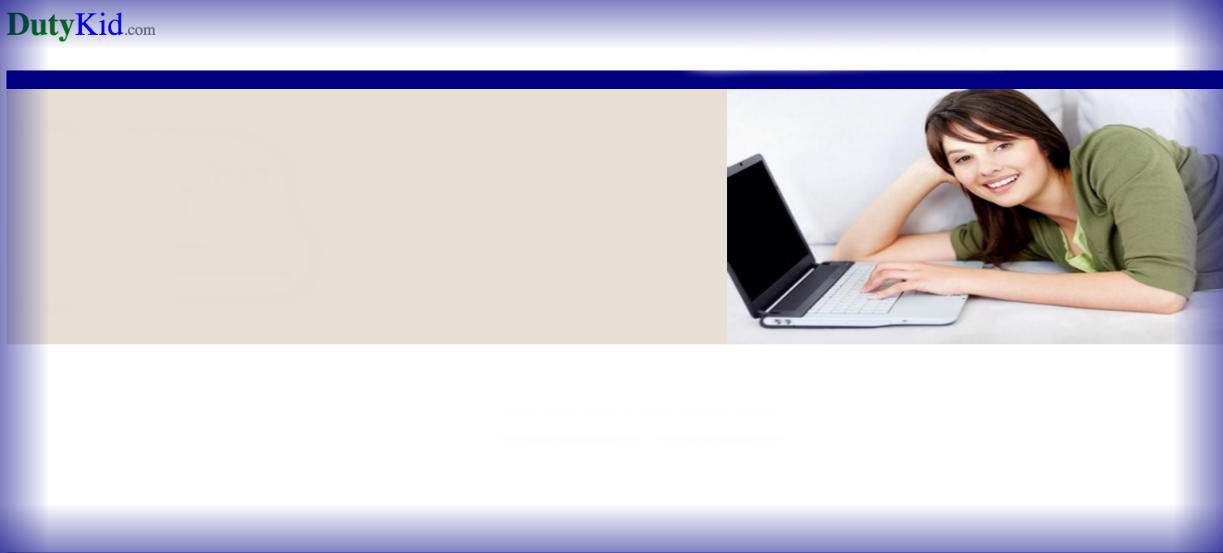 What is Dutykid.com and what makes DutyKid a scam site? DutyKid reviews.
DutyKid.com is opened in same pattern of scam sites which hides their owner's or operator's details and company's real address. You will not find any information about this either in their website or in WHOIS details. And in online business, when a company hides this detail, then they cannot be trusted as their intention is simply clear that they are planning to scam people or they were affiliated with some scam background in the earlier period.
Further, we do not get any proof that DutyKid.com has ever paid anything to their affiliates. When the affiliates reach to their cash-out limit which is $300, this company will ask them to complete the offers to receive the payment for which they need to pay the money to the company or need to provide their personal details like their name, email address and even the credit card number so that the company can deduct the money. Not only that, but this company also sells your personal information to other parties and makes money. And if someone completes the offers, even then also the company does not pay anything. But alternatively the company makes money out of these completed offers. They get average $1 to $5 for each completed offer. So, this scam company is making money from their affiliates in many ways but does not pay a single penny to any of their affiliates. Their payment proofs are all forge, instead you can find lots of complains against them by different people about not getting any money from them even after completing the said offers.
They claim to pay $10 for each click that affiliates get in their referral links. They claim that they make the payment though MoneyGram, PayPal, Payza, Western Union, Check Payment or Wire Transfer. For this the affiliates need to copy and paste their referral links in other social medias and sites. Now just think how any legit company who is actually paying to their affiliates can sustain in the market paying so much money only for a click in their website link?
Finally,
All the above factors are enough to prove that Duty Kid is completely a scam company established to trick people to take out money from them and when the company's intentions are met, they will run away with the affiliates' money. And this will not stop here, this scammer group will again come up with another scam company but with different name to scam people. This is what they are doing with the people with their very appealing payment claims and as soon the people realize about their intention, it's already been too late. So, we have classified DutyKid.com in our scam category and do not recommend you to work in it.
So, now you are clear about what is Duty Kid through our detail Duty Kid review. However, if you still want to add or report something about Duty Kid, then please feel free to use our comment section below.
You can find the information about other scam companies within our "Scams" category by clicking >HERE< or you can navigate our website through our home page to find out the several interesting and knowledgeable articles under different categories by clicking >HERE<