November 27, 2019
ThisCard800.com Review: Enroll.eHealthMedicare.com Scam or Legit?
Enroll.eHealthMedicare which is also known as ThisCard800 scam or trustworthy? You must be here to find out either is an Enroll.eHealthMedicare / ThisCard800.com scam or genuine online store, right? If so, then you can check our analysis on Enroll eHealth Medicare / This Card 800 including the ThisCard800 / Enroll.eHealthMedicare reviews posted by the customers in the comment section below to find out this "All in One Medicare Advantage" is really beneficial or not.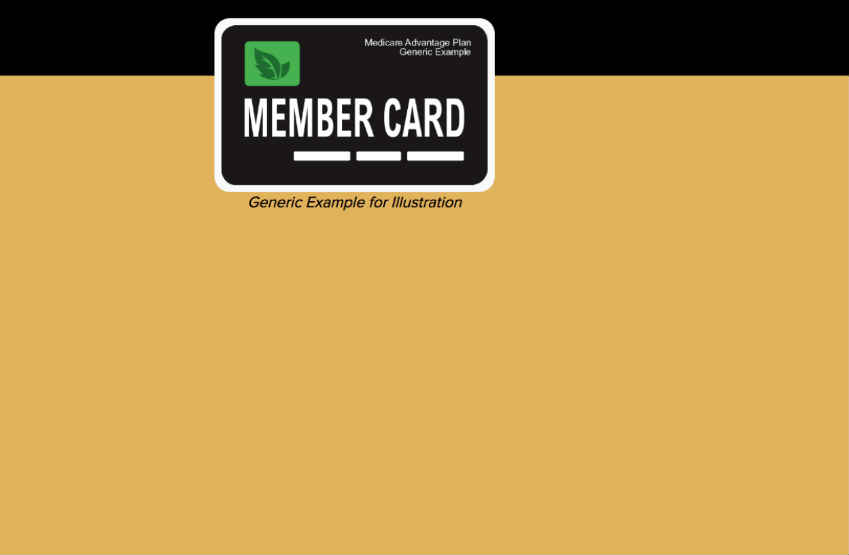 Either is a This Card 800 / Enroll eHealth Medicare scam or genuine? What is ThisCard800.com?
So what is Enroll.eHealthMedicare / ThisCard800 is all about? Is it a scam or a fraud company? Let's talk about our observations:
When you open ThisCard800.com, it redirects to 'Enroll.eHealthMedicare.com' which simply means it is promoting its affiliation for commission like in Affiliate Marketing where the affiliate promotes others products and services and get a commission out of the sales through them. But This Card 800 claims that it has no affiliation to the later one and we could be wrong as well. Still, the doubt is why it is promoting someone else's products and services if it is not the affiliate of the same.
The company address they have mentioned on their WHOIS detail is 2625 Augustine Drive, Second Floor Santa Clara CA 95054 US and when we searched for it in Google Map, it is linked to eHealth Inc. which is the address of product developers/owners. When we logged on to eHealthMedicare.com, we found that they promote the products and services of other insurance companies and you can select the medical plans for yourself on their website.
They have also not placed their contact details on the website.
After filling the form and entering the zip code, you are logged in to eHealthMedicarePlans.com and can select the medical plans. Now we have no doubt that this is the Affiliate Marketing business module and this is legal also as many are earning a good income from this business module.
Since ThisCard800.com is a new site, we shall be more cautious while choosing this site. So we checked the website details and their owner's information in WHOIS where we found that they are registered on September 4, 2019, and that is also only for one year. The question is why they registered for such a short period when they had an option for more. We have found that only small businesses register for a shorter period like one or two years so that they can be shut down if their business doesn't profit well. So shall we believe in ThisCard800?
This Card 800 owner's information is also missing on the website or within WHOIS but we cannot doubt this site just because they have not put the owner's details because these kinds of websites have other site information rather than their own.
Some major complaints we found about ThisCard800:-
Once they get your contact no., telesales people's phone calls are so irritating that they will call the customers very often like several times a day.
There is a complaint about the service of this company as well but since their sales strategy is aggressive, this is a common factor in online business.
Another complaint is that eHealth Insurance uses their affiliate who works from home to call the people for the sales of their products and services but not their company staff. This means that people may be doubting the reliability of such health products and even the company.
Our final verdict:
The above factors are not enough to prove that ThisCard800 is a scam company as its business strategy is completely legal and in practice. We have just tried to explain to you about their working module here in our review section.
Now you got an idea on how to check some online stores. If you find ThisCard800 / Enroll.eHealthMedicare has some of these faults (few we have already mentioned above), then you can share that with us by using the comment section below.
Your comment will help us to know the reality of ThisCard800 / Enroll.eHealthMedicare. So, please feel free to leave your comment below. You can also provide a detailed Enroll eHealth Medicare / This Card 800 reviews below.
You can also comment below to report about any kinds of scams. After all, we are here to spread awareness about the scams. So, let's do it together. Let's save innocent people from scams.
You can find about various reviews on different companies by scrolling within our "Reviews" category by clicking >HERE< or you can navigate our website through our home page to find out the several interesting and knowledgeable articles under different categories by clicking >HERE<.
If you want to share this Enroll eHealth Medicare / This Card 800 review with your friends and families through your social media accounts to make them aware of this company, then please feel free to do so.