June 28, 2020
Payoneer Mastercard Issued by Wirecard is Frozen. It is Already Unfrozen and Active Now
30 July 2020 Update: Good News! Payoneer has recently posted on its official Twitter page that now Payoneer Mastercard is active again. Now, you can withdraw funds from your Payoneer card at ATMs or spend them online & in stores.
The CEO of Payoneer has also posted a video on YouTube that the FCA has completed their audit and lifted the freeze. So, Payoneer Prepaid Mastercard is active once again. She said that Payoneer is also in the process of enabling you once again to withdraw your funds to your local bank account and use your balance to make payments. These services will be reactivated on Monday, July 6th.
Below is our previous post regarding the Payoneer Mastercard frozen issue which is already solved by Payoneer as mentioned above. Payoneer solved it very soon and prove itself to be a trustworthy company
You must be here because you may have got an email from Payoneer to notify you that Payoneer Prepaid Mastercard® Card, which is issued by its subsidiary, Wirecard Card Solutions Limited (WCSL) has been frozen because Wirecard AG filed for insolvency and the Financial Conduct Authority (FCA) which regulates WCSL, freezes all prepaid card activity for the time being. Now you must want to find out when it will be unfrozen again, when will you able to use your Payoneer Prepaid Mastercard again, either you can withdraw your Payoneer money into your bank account or not, right? If so, then in this post, you will get the latest updates about the Payoneer Prepaid Mastercard issue.
Do you think we should blame Payoneer for this Payoneer Prepaid Mastercard frozen issue?
Many people are commenting around internet and blaming Payoneer for not acting on time. On the official Twitter of Payoneer, we find some tweets as below:
Why users should lose access to their money because of your problems with your partners?! I used Payoneer and only Payoneer should be responsible for any problems with its partners! Provide clear timeframes, please!

Why you didn't inform your users about possible problems with Wirecard? Its stocks crashed almost ONE WEEK ago! we had a chance to save at least part of our money, but you just decided not to inform us! I didn't even know I have any connections with that company!

I think this is the right question. Why didn't Payoneer take steps to protect there customers' money? Moving money off the debit cards and notifying customers.

You lied and you keep lying to us. You must've known about Wirecard's problem for a long time.

You do realize this is the end of Payoneer, don't you? I wonder how long it will take for them to file for bankruptcy too… Not even the most solid bank or financial institution could withstand the massive incoming panic withdraw of funds. #Wirecard#fraud#wirecardgate#byebye
You can find lots of similar kinds of tweets on the official Twitter page of Payoneer where Payoneer have replied few of them as below:
We're sorry for the inconvenience the current situation has caused. We do want to note that your funds are safe during this time, & Payoneer is at no risk of bankruptcy. The card issue & the issue with Wirecard AG has no effect on the company's financial standing.

Hi there. We're incredibly sorry for what has happened and we understand how inconvenient it is. We are working to have the cards unfrozen. IN the meantime, we want to be very clear and transparent with you regarding this so we want to clarify some points.

Hi there, we understand the frustration, uncertainty, and inconvenience. While your funds are safe and secure, we'd like to emphasize that Payoneer is not holding or taking any of your funds. All Wirecards have been frozen by the FCA during their audit of Wirecard Card Solutions.

Hi there, we're sorry that the language used in our statement appears to be open-ended. We want to be clear and concise. Please allow us to express that your funds are infarct safe and secure, and the purpose of the FCA's restrictions on the cards is to further confirm this fact.

We are working with the FCA and have reason to believe this restriction will be lifted in the soonest time. We appreciate your continued patience and understanding, and we apologize for the hardship.
You can find such tweets on the official Twitter post posted by Payoneer as below:
We know there are concerns about the Wirecard news and how it impacts Payoneer cards. Rest assured, Payoneer is strong, stable, and working to keep your funds protected.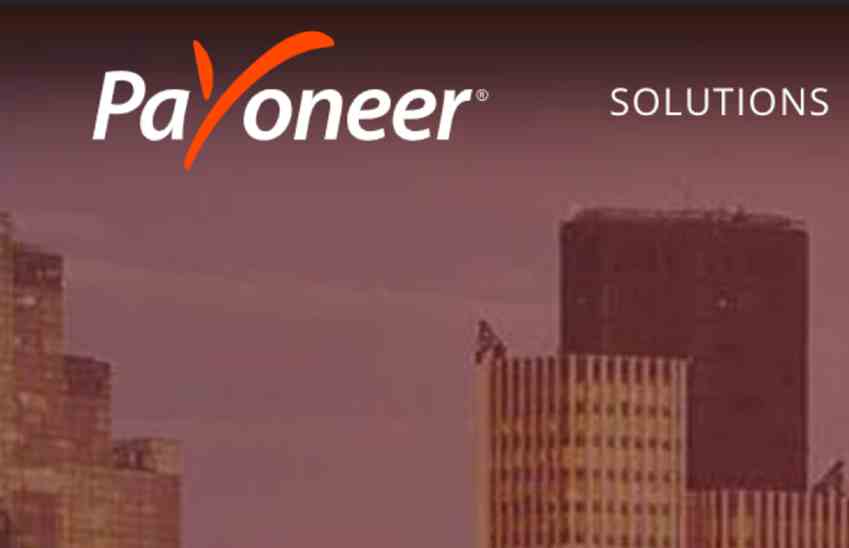 The COO of Payoneer, Keren Levy has posted a video on YouTube regarding this matter where you can find the following answers to general queries regarding this matter.
What is happening with Wirecard?
"Your prepaid card is issued by Wirecard Card Solutions Limited in the UK. They are independent of Wirecard AG in Germany, which filed for insolvency on June 25. The UK company is regulated in the UK by the Financial Conduct Authority, known as FCA. On Friday, the FCA issued a temporary freeze on Wirecard UK, with the stated aim of protecting the customer's money, not taking it away. We are communicating directly with Wirecard UK and the FCA who are working hard to lift the freeze as soon as possible. When the freeze is lifted, we have already prepared everything so that your card is active again and you can access your funds."
When will I be able to access my funds?
"Wirecard UK is working closely with the FCA to address your concerns so that the temporary freeze can be lifted as soon as possible. and your card can continue working as before. As the FCA imposed this freeze, not Payoneer, we cannot say for sure how soon this will happen. We have stressed to the FCA the urgency of the situation, and we trust that they understand the importance of lifting the freeze as soon as possible."
Are my funds safe?
"All funds in your Payoneer account are safe. . You can continue to receive payments from markets such as Amazon, Airbnb, Upwork, and Fiverr, as well as from your customers worldwide. These funds will land in your virtual Payoneer balance and from there you can withdraw them to your local bank account. Regarding the funds on your prepaid card, I will highlight again, they are temporarily frozen, they are not lost. The FCA has temporarily frozen all activities with the primary objective of protecting the money of customers who use cards issued by Wirecard UK. In accordance with UK regulatory requirements, Wirecard UK maintains cardholder funds in protected accounts."
Can I withdraw funds from my virtual Payoneer balance to my bank account?
"Yes, any fund in your virtual balance can be withdrawn to your bank account. Unrelated to Wirecard, we, unfortunately, experienced a technical issue on Saturday that may have resulted in our inability to withdraw funds. This problem was quickly resolved and you can withdraw your funds to your bank account as normal."
Why didn't you move the money on the card to the balance earlier?
"These events developed very quickly. The FCA correctly intervened and followed its protocols to ensure Wirecard's full compliance with relevant regulations. We have highlighted to the FCA the urgency of the situation so that your card is defrosted as soon as possible. Like other banks and financial services that use Wirecard card solutions, we depend on the FCA's decisions in this case. Since Payoneer does not hold the balance of your prepaid Wirecard, we are not allowed to withdraw funds from the card."
Can I use the EU Payment Service at this time?
"Yes, the EURO recipient accounts are not affected and work normally. You can continue using them to receive payments in EURO, and the funds will be deposited into your Payoneer balance as usual. Our EUR payment service is issued by Wirecard Bank in Germany, which is unrelated to the current situation with the UK card company. We are communicating with the regulator in Germany, which operates the banking business as usual. In parallel, we are working with Citi Bank to issue you an alternative EURO receiving account as soon as possible. We are also coordinating with our market partners to ensure that you can change it smoothly. We will update it as soon as it is available."
Can I receive a card from another issuer other than Wirecard?
"We are working to provide an alternative solution for your card and we will contact you as soon as it is ready. We are working closely with Mastercard to transfer your card activity to a card issued by Payoneer. We will contact you as soon as we have an alternative card option available to you."
Is Payoneer at risk?
"Absolutely not. The prepaid card service is one of the many services we provide, and the current situation has no impact on Payoneer's stability. Right now, our clients are our top priority and we are doing everything we can to ensure that you can access your funds again. In parallel, we acted quickly to ensure that you can continue to collect and withdraw your earnings to your local bank account as normal. The Wirecard situation is continuously developing. We will update it as soon as we have additional information."
"We know that this situation has created difficulties for your business and your family. We appreciate the fact that you have trusted us with your business, as you have for the past 15 years. On a personal note, I have been with Payoneer for 11 years. I know that our team could not be more committed to our clients And it will do its best to meet this challenge and provide you with the security you expect. Thank you."
The CEO of Payoneer, Scott Galit has also explained about the current situation with Wirecard on YouTube as below:
"Hi everyone,
I'm Scott Galit, the CEO of Payoneer. I'd like to spend a few minutes talking with you about Wirecard and the major impact it's having on so many of you our customers around the world.
First I want to say that our customers at Payoneer are our top priority. Everything we do at Payoneer is meant to support you, to serve you, to make sure your funds are safe and secure, and to make sure all of our services are available to help you succeed.
Our team is working around the clock to try to return back to business as usual as quickly as we possibly can. So let's talk a little bit about what's happening with Wirecard and how it is impacted you our customers.
First, there are two Wirecard entities for us to talk about. One is Wirecard AG in Germany and the other is Wirecard in the UK. As many of you may be aware Wirecard in Germany has been involved in massive fraud. As a result of that fraud, on Thursday of last week, Wirecard Germany filed for insolvency.
What that means is they sought protection to make sure that they could continue to operate their business and have the ability to pay back their creditors and banks at some point in the future and not be put into a position to have to repay them immediately.
Wirecard UK, which is regulated separately by the FCA, the primary regulator in the UK, is the primary issuer of Payoneer branded prepaid cards to Payoneer customers. Wirecard Card Solutions holds all the funds underlying those cards under the e-money license that it holds with the FCA pursuant to which they are safeguarding all of those funds in regulated accounts. Once the FCA on Thursday of last week became aware that Wirecard Germany had filed for insolvency, the FCA decided that they needed to take the step to actually put a hold or freeze on all of the funds of Wirecard UK to make sure that none of those funds could get caught up in the insolvency proceedings in Germany. As a result, all funds were frozen with the FCA's explicit and specific instructions to checked all cardholder funds.
We've been in constant contact with Wirecard as well as the FCA in the UK and we have gotten reassurance that funds have been safeguarded and that funds are actually on their way back to the UK to make sure that all are safe and sound.
In addition, we've been working on providing a variety of other services to help make this time a bit easier for our impacted customers. As a result, we've been quickly introducing some new features and for some of you that actually may have meant some technical issues, fortunately, I believe we work through most of those technical issues.
I want to assure you that all of the funds that Payoneer holds for Payoneer customers, which is all the Payoneer account holders around the world that have funds with Payoneer, all of those funds are liquid, all of those funds are held in major financial institutions, they're held safely and securely and all of those funds are available.
We know many of you are looking to make withdrawals to make sure you can meet your business needs and your personal needs and we are prepared to meet all of the withdrawal requests that are coming.
So again I want to assure you Payoneer is a financially strong company. Our team around the world is committed to returning your services to normal as quickly as possible that includes working closely with the FCA in the UK as well as the Wirecard team and we're doing everything we can to ensure that your funds are safe and secure. So we are here to do everything we can to try to support you. We know this is a difficult time and we really are here to try to work with you to make this go as smoothly as it possibly can knowing the circumstances are very challenging."
Aforementioned, we can see that Payoneer has always mentioned that the cardholder funds are properly safeguarded and the freeze will be temporary. They are saying we will temporarily be unable to withdraw the funds on our card, nor receive new payments onto our card.
So, we hope it is only temporary and they will come back to normal as soon. By observing what the Payoneer team is saying, we think they will come up with a solution soon. Since big companies are still working with Payoneer, so we don't think we have to be worried until those big companies stop working with Payoneer.
Let's hope for the best.
If you can find some new updates regarding this Payoneer Mastercard frozen issue, then please feel free to share with us using the comment section below.
If you want to share this post with your friends and families through your social media accounts, then please feel free to do so.