Click stars to rate this product, organization (company) or online activity!
In brief, Haeselsilk .com does not appear to operate as a legitimate online store. It resembles the type of online retailer that might dispatch either low-quality items, incorrect products, or nothing at all. According to our analysis, Haeselsilk has a safety index of 30/100 (Below Average), indicating a below-average level of safety.
If you want to understand why Haeselsilk appears suspicious, this page provides a brief and informative Haeselsilk review to help you evaluate the legitimacy of this online store.
Haeselsilk Website Highlights:
Domain name: Haeselsilk.com
Website name: Haeselsilk
Address: Not Available
Contact Phone Number: Not Available
Email: service@toughdepo .com
Product Categories Available On Its Website: Not Available
Products Listed On Its Website: Reveal Green | 40mm, No More Hope T-Shirt, Reveal Steel Mesh | 40mm, Witherspoon Navy, Reveal Black | 33mm, Playmat – Lord of the Flames, Air Nomad T-Shirt, etc.
We have classified Haeselsilk as a suspicious online store due to the following reasons:
Its email address, service@toughdepo .com, does not match its domain name. Typically, scam sites use email addresses that are unrelated to their domain.
The website currently lacks a contact phone number and address. Even if it were to provide them in the future, suspicions of being a scam would still arise.
An absence of a social media icon linking to its official social media page is noticeable on its website.
Its website design and content align with multiple problematic sites.
Many complaints exist against similar types of websites.
Customers seeking a full refund may encounter significant hurdles due to its return policy.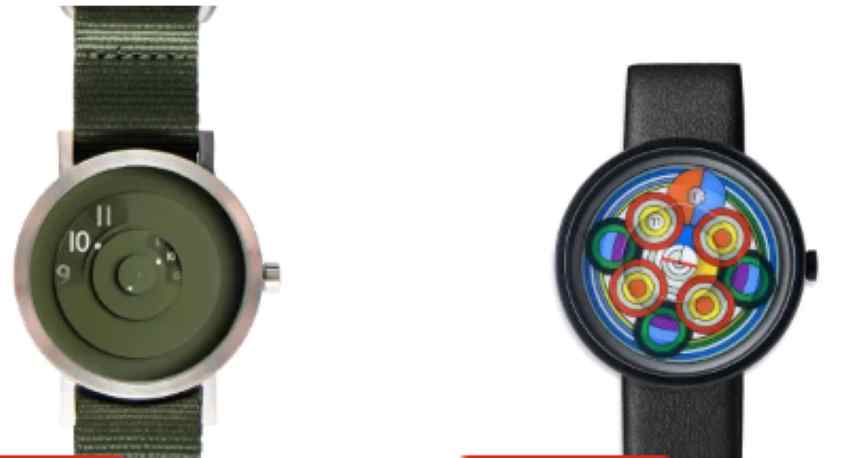 How to get a refund from scam online store?
Contact the Seller: Contact the seller and explain the situation. Also, remain calm.
Document Everything: Be sure to maintain detailed documentation of your order, including product details, all chats with seller, such as screenshots, emails, order confirmations, etc.
For Non Delivery of Goods:

You should contact your bank or credit card company, so that you can ask them to help you to get a refund.
If you have paid using PayPal, then contact the PayPal support team and initiate a dispute to get a refund.

For Delivery of Wrong or Cheap quality Goods:

Please acquire the postal service's tracking info, displaying the delivery address and the item's weight, which may be lower than the weight of your original order.
Share evidence and details of receiving the wrong item with your bank, credit card company, or PayPal, as many have successfully obtained full refunds this way.

Report to Authorities: Report the scam to relevant authorities, such as the Better Business Bureau, FBI, FTC, etc. or your country's consumer protection agency.
Monitor Your Accounts: To safeguard your finances, it's crucial to closely monitor your financial accounts. Additionally, ensure that no additional unauthorized charges are made by scammers. To bolster security, consider changing your passwords and enabling two-factor authentication on your online accounts.
Consider Legal Action:

If all else fails or if the scam involves significant financial loss, then you may want to consult with a legal professional or consumer rights organization for advice on pursuing legal action against the scam online store.
However, the success of above-mentioned steps may depend on your location, payment method, and the policies of your credit card company or PayPal.
Tips to Protect Yourself from Online Store Scams:
Research the Store: Before making a purchase, research the online store thoroughly. Firstly, look for reviews, ratings, and customer feedback on trusted review websites and social media. Furthermore, legitimate businesses usually provide a physical address and contact info.
Verify Website Security: Always check for secure, encrypted connections (https://) when browsing. Additionally, look for trust badges and security seals from reputable providers like Norton or McAfee.
Be Wary of Too-Good-to-Be-True Deals: Exercise caution when encountering deals that seem excessively generous. Furthermore, scammers often use low prices to entice victims. Additionally, it's advisable to compare prices with other reputable retailers to gauge the offer's legitimacy.
Check Return and Refund Policies: Before making a purchase, it's essential to familiarize yourself with the store's return and refund policies. Additionally, be cautious when dealing with stores that have unclear or overly restrictive return policies.
Avoid Unusual Payment Methods: Stick to well-established and secure payment methods, such as credit cards or PayPal. In contrast, be highly suspicious of stores that only accept untraceable payment forms like gift cards or cryptocurrency.
Use Strong Passwords: When it comes to online shopping, it's crucial to create unique, complex passwords for your accounts. Moreover, whenever possible, enable two-factor authentication for an added layer of security.
Watch for Phishing Attempts: Be cautious of unsolicited emails or messages containing links to online stores. Additionally, verify the sender's legitimacy before clicking any links. Moreover, always scrutinize the website's URL to ensure it's not a phishing replica.
Our Final Verdict on Haeselsilk:
Considering the given info, we can reasonably conclude that Haeselsilk displays traits typically linked to questionable or untrustworthy online retailers.
Explore suspicious sites in our "Suspicious" category >HERE<, learn about various scams in the "Scams" section >HERE<, or discover informative articles across different categories on our homepage >HERE<.
Share your thoughts about this company in the comments below, and spread the word about this online store to your friends and family through your social media accounts to keep them informed.
Note: Websites like these often change their names and content regularly. The review above is based on information available on the website as of the mentioned date. If you encounter different information in the future, it's a sign of suspicious activity, and caution is advised.
FAQs related to Haeselsilk:
Is Haeselsilk a legitimate online store?
It is considered suspicious due to several factors, including significant product discounts and similarities with known problematic websites.
Is there any advice for dealing with suspicious websites like Haeselsilk?
It's advisable to exercise caution when dealing with online stores that appear suspicious. First and foremost, conduct thorough research on the website. Furthermore, consult reviews from reputable sources, and refrain from making purchases if you have doubts about its legitimacy.
Can websites like Haeselsilk change their details over time?
Indeed, websites of this nature often undergo name and content changes. Therefore, the review is based on the information accessible on the website as of the mentioned date.
Who is the registrar?
The registrar for the domain "HAESELSILK.COM" is DYNADOT LLC.
When was the domain created?
The domain "HAESELSILK.COM" was created on September 5, 2023.
Where is the registrant located?
The registrant's location is provided as follows:
City: San Mateo
State/Province: California
Postal Code: 94401
Country: US
Is there contact info available for the registrant?
The contact info for the registrant is as follows:
Name: REDACTED FOR PRIVACY
Organization: Super Privacy Service LTD c/o Dynadot
Street: PO Box 701, San Mateo, California, 94401, US
Phone: +1.6505854708 Registrant Email: Contact Form
What are the name servers associated with it?
The name servers associated with the domain "HAESELSILK.COM" are:
ns1.dyna-ns.net
ns2.dyna-ns.net
Please note that some contact info has been redacted for privacy in the WHOIS record
Wishing you a secure online purchase!