Click stars to rate this product, organization (company) or online activity!
This BTCHeat.com review was first published on 18 October 2017 and updated at 6 September 2023.
Safety Index
Safety Index for BTCHeat.com: 20/100 (SCAM)
BTCHeat Review. What is BTCHeat.com?
BTCHeat.com is an earn to play site which offers to pay their members for playing and winning the games like spinning the slots for free of cost. This company does not have their own real products and services to sell to generate revenue. Another point is that they also do not have a solid real source of income as such from which they can earn a profit and pay to their members.
What BTCHeat offers and claims?
BTCHeat claims that they will pay money to the members/affiliates upon playing and winning the games. BTCHead claims that they earn money by displaying ads, videos and other offers to their affiliates. They convert the earning into the main prize pool so that they can pay the prize money to their affiliates upon playing and winning the game.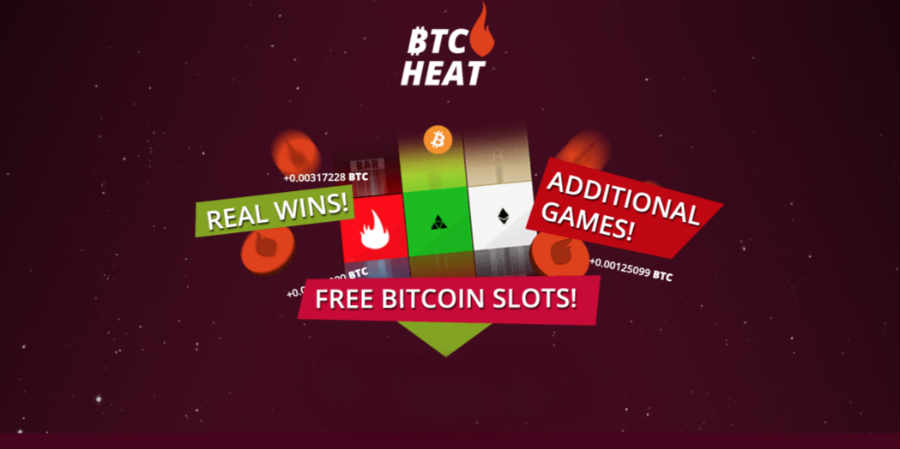 Why is BTCHeat a scam site?
First of all, BTCHeat is registered without providing their owner's or operator's information as well as their website address. If you look in their website or on WHOIS details, you cannot find their real identity. Some of their details provided in WHOIS match with other scam sites also. So, without knowing who is the real owner of the company or from where it is operating, we cannot say that this company is a legit one because in online business, not any legit company hides their information from the people if they are operating legally and paying their members as they have committed to pay. So there is not any reason for hiding that information. But if the company hides that information intentionally, then it is a clear indication that their owner must have some scamming background and they have opened this company with the intention to deceive people and run away after that. They are frightened of being recognized and caught if they will reveal such information and their story ends shortly.
Secondly, the company fails to provide their real source of income from which they can generate huge profit and share it with their members. The claim they are making about their income generating source does not support their version because they do not have enough ads, videos and other offers at this point of time which can give them so much profit. Further, these activities, in fact, cannot generate such high revenue which supports their payment claims. Thus, even though this company wishes or tend to pay a high return to their members, they cannot unless they do not have any concrete business strategies to earn the remarkable amount of profit. Otherwise, they have to go with less return approach or have to pay selectively or completely stop paying and become another scam site.
Thirdly, this company's cash-out limit is 0.03 BTC which is in fact very high and most of the members fail to reach this threshold. We do not understand why this company has kept so high cash-out limit if they are intended to pay and not to cheat people? Generally, scam sites do so in order to make their members engaged in their site so that they can make money from the members continuously. Members continue working is such scam sites to reach the cash-out limit and the company continues to scam them with their money sometimes by not paying a single penny or sometimes paying few members little amount after reaching the cash-out limit in order to show that they are actually paying. How tricky does it seem? But not to those people who are conscious about their online work selection.
Besides, this company has not secured its website with SSL security which is very important if it is dealing with money and where the members' bitcoin address is needed to join the company. Why do the company not giving any attention to this matter? Don't they hold the knowledge that this type of company needs a high-security system in order to protect their member's information?
What we finally recommend?
There are lots of factors which speak out louder about this company being not so prominent and proficient to work with. They do not have a better source of income to earn high and pay high which indicates either they will pay less or will not pay at all. Another thing is that this type of company never leaves any option to earn money from their affiliates but not really intended to pay. They may pay to few members on selective basis just to show they are paying but in reality, they are not interested to pay their members at all. Besides this, they have hidden their owner details and the company's address which only scam sites do. And their business model is also not new in the market. Many companies with similar business schemes either have already proven to be a scam or not paying to all the members as per their commitment.
Thus, considering all the above factors, we have categorized BTCHeat in our "Scams" category and do not recommend you to join and work in this site.
So, now you are clear about what is BTCHeat.com through our BTC Heat review as above. However, if you still have some more information to share, then you can provide your own BTCHeat reviews or report something about BTCHeat by using the comment section below.
You can find the information about other scam companies within our "Scams" category by clicking >HERE< or you can navigate our website through our home page to find out the several interesting and knowledgeable articles under different categories by clicking >HERE<
Good Luck!