Click stars to rate this product, organization (company) or online activity!
In short, Hstzzs is a scam online store which may send either cheap quality or wrong item, or nothing at all to its customers. As per our analysis, the safety index for Hstzzs is: 5/100 (SCAM).
Now you may want to find out why is Hstzzs .com a scam, right? Well then, this page provides a concise and informative Hstzzs review including how to get refund from it.
Hstzzs Website Highlights:
Domain name: Hstzzs.com
Website name: Discount Clearance
Email: gpatienter.inl@outlook .com
Parent Company Name: Lefern Company Limited, Hamilton House, Mabledon Place, London, England, WC1H 9BB
Company Number: 12631642
Product Categories Available On Its Website: Outdoor Equipment, Electric Car, Children's products, Hot product, Garden Chair Swing Chair, Adult Toys
Products Listed On Its Website: DIY dynamic version 1:8 Scale Super Car Building Kit with Electroplated Metal Parts Creative Building Toys for Adults (3389 Pieces), Solar Powered LED Patio Umbrella, Quad Stroller Wagon (4 Seater), 2023Cool LED Light Rechargeable Double Electric Motorcycle Tricycle Toy For Both Children And Adults, et.
We have classified Hstzzs as a scam online store due to the following reasons:
Hstzzs has listed lots of products on sale at unrealistically heavy discount rates which is almost impossible for any legit stores to offer even on Black Friday or Cyber Monday.
Its email address, gpatienter.inl@outlook .com, has been spotted on multiple scam sites.
Its website name "Discount Clearance" is different than its domain name "Hstzzs". You should know that legit online stores mostly keep their website name same as their domain name, while scam ones don't.
Its parent company, Lefern Company Limited, has history of running multiple similar kinds of problematic sites, such as Gghfh, DancmTop, Acriwiz, Esskeei, Esskeei, Tadkmko, etc.
Be aware, it might change its parent company name in the future, a common tactic among similar scam sites. Stay alert if you encounter a different parent company name on this online store.
There is not any social media icon linking to its official social media page on its website.
Lots of complaints can be found against similar kinds of sites.
Its website design and content match with multiple scam sites.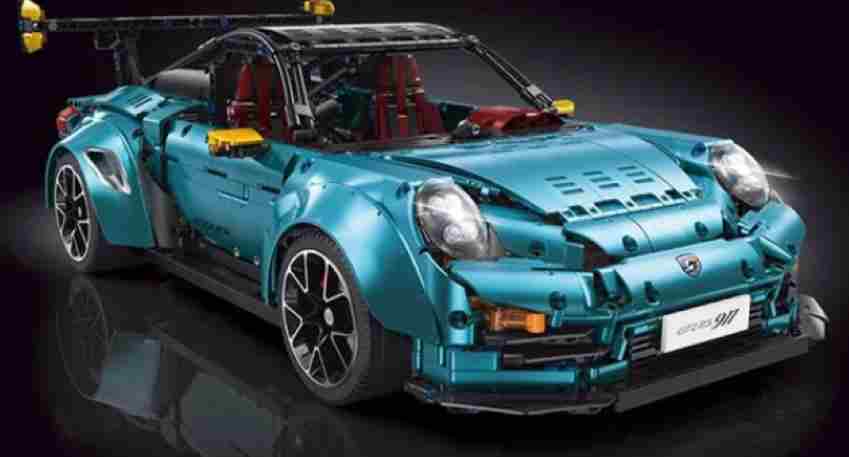 How to get a refund from scam online store?
Here are some general guidance on what you can do if you didn't receive any item or received the wrong item from a scam online store and are facing difficulties obtaining a refund:
Contact the Store: Reach out to the online store's customer support or contact information provided on their website. Explain the situation and request a resolution, such as a refund or replacement for the product you purchased.
Contact the Seller Again: Continue trying to contact the seller and explain the situation calmly and clearly. Sometimes, persistence can lead to a resolution.
Document Everything: Make sure you have clear documentation of your order, including the product you ordered and any communication with the scam online store. This includes screenshots, emails, order confirmations, and any correspondence you've had with the store.
Review Your Credit Card's Chargeback Policy: Credit card companies often have a chargeback process that allows you to dispute a transaction and request a refund. Review your credit card's policy on chargebacks and follow their specific procedures for initiating one.
Check PayPal's Buyer Protection Policy: If you used PayPal, review their Buyer Protection policy. You may be able to open a dispute through PayPal, and they may assist in resolving the issue.
In the case if the item is not delivered:

You should contact your bank or credit card company to request assistance in securing a refund.
If your payment was made through PayPal, you can also contact the PayPal support team and initiate a dispute. They may be able to reverse the transaction or assist in resolving the issue.

In the case if wrong or cheap quality Item is delivered:

If you used a credit card or PayPal for the purchase, contact your credit card company or PayPal again and again. Provide them with all the evidence and details about receiving the wrong item.
Emphasize that you received an item that is different from what you ordered, and that the seller is not cooperating with a refund.
Obtain a copy of the tracking information from the postal service, which should clearly display the delivery address and the item's weight, likely lower than the weight of the item you originally ordered.
Share these specific details with your bank, credit card company, or PayPal. Many individuals who have furnished such evidence to their financial institution or PayPal have successfully obtained full refunds with their assistance.

Report to Authorities: Report the scam to relevant authorities, such as the Better Business Bureau, FBI, FTC, etc. or your country's consumer protection agency. They can investigate and take legal action against fraudulent online stores.
Educate Others: Share your experience on review websites, social media, and consumer forums to warn others about the scam online store. This can help prevent others from falling victim to the same scam.
Monitor Your Accounts: Keep a close eye on your financial accounts to ensure that the scammer doesn't make additional unauthorized charges. Change your passwords and enable two-factor authentication on your online accounts for added security.
Consider Legal Action:

If all else fails, you may want to consult with a legal professional or consumer rights organization for advice on pursuing legal action against the scam online store.
Keep in mind that this can be a lengthy and costly process, so it's typically considered a last resort. It's a better option if the scam involves significant financial loss.

Protect Yourself: Learn from the experience and be cautious when shopping online in the future. Research online stores before making purchases, and look for reviews and customer feedback to gauge their trustworthiness.
Keep in mind that the success of these steps may depend on your location, payment method, and the policies of your credit card company or PayPal. Patience and persistence are key when resolving disputes with fraudulent sellers, as it may take time.
The best way to deal with scams is to prevent them in the first place. Always exercise caution and due diligence when shopping online, especially with unfamiliar or suspicious websites.
Our Final Verdict:
Based on the information provided, it is reasonable to conclude that Hstzzs exhibits traits commonly associated with deceptive or fraudulent online stores.
Explore suspicious sites in our "Suspicious" category >HERE<, learn about various scams in the "Scams" section >HERE<, or discover informative articles across different categories on our homepage >HERE<.
Share your thoughts about this company in the comments below, and spread the word about this online store to your friends and family through your social media accounts to keep them informed.
Note: Websites like these often change their names and content regularly. The review above is based on information available on the website as of the mentioned date. If you encounter different information in the future, it's a sign of suspicious activity, and caution is advised.
FAQs
Why is Hstzzs classified as a scam online store?
Hstzzs has been classified as a scam online store due to several concerning factors, including heavy discounts on products, and similarities with known problematic websites, etc.
Is there any advice for dealing with such suspicious websites?
It's recommended to exercise caution when dealing with online stores that appear suspicious. Research the website, read reviews from reputable sources, and avoid making purchases if you have concerns about its legitimacy.
Can website details change over time?
Yes, these kinds of websites may change their name and content, so the review is based on the details available on the website as of the mentioned date.
Who is the registrar?
The registrar for the domain hstzzs.com is Alibaba Cloud Computing Ltd. d/b/a HiChina, accessible at http://wanwang.aliyun.com.
When was the domain created?
The domain hstzzs.com was created on May 2, 2023.
Where is the registrant located?
The registrant's location is in Fujian, China (fu jian).
Is there contact information available for the registrant?
There is no specific contact information provided for the registrant in the WHOIS details. The link provided for registrant information leads to the Alibaba Cloud WHOIS service.
What are the name servers associated with it?
The name servers associated with the domain are:
DNS15.HICHINA.COM
DNS16.HICHINA.COM.
Wishing you a secure online purchase!